The Rockebook Orbit is pen and paper legal pad that's reusable, modular, cloud-connected, erasable, magnetic, lefty-friendly, customizable, top-bound, and just for you! The original legal pad design hasn't been revisited since 1888, No wonder it's the 21st century and the most widely-used writing surface can't connect to the digital universe and is a doomsday device for trees. Legal pad users everywhere should be held in contempt! Until now. The Orbit comes in two sizes and includes one Lined/Dot Grid magnetic Page Pack. Add additional Page Packs, extra FriXion pens, and a protective Capsule folio to make the Orbit your own.

Specs
Letter Size: 9.33 in x 13.07 in
Executive Size: 6.75 in x 10.71 in
The Orbit Pad is made of rigid plastic composite covered by durable textured synthetic material




Pen doc located at the top for your convenience




Includes one magnetic Lined/Dot Grid Page Pack with 20 sheets (40 pages front and back), one Pilot FriXion pen, and one microfiber cloth
If your mission is to take notes on the most futuristic, modular, legal pad known to humankind, the Rocketbook Orbit is your vessel. The Orbit's modularity equips you for every writing situation. In a creative rut and need a blank page to start fresh? Need graph paper to sketch your engineering designs? Have to schedule your week for that big project? Or are you writing the next great musical composition? We've got Page Packs for all of it! Flip, turn the page, flop it over, and conquer all your missions! The Rocketbook Orbit Kit comes with one Lined/Dot Grid Page Pack. Explore additional
Page Pack options here
.
Legit item
Received a rocket book orbit. Super legit. Buti na lang nakita ko sa google na meron rocketbook orbit dito kaya binili ko agad. Hoping my page pack sila na pede bilhin at pagpilian. Change sana sila ng courier ang tagal ng ninja van, sna my jnt din sila.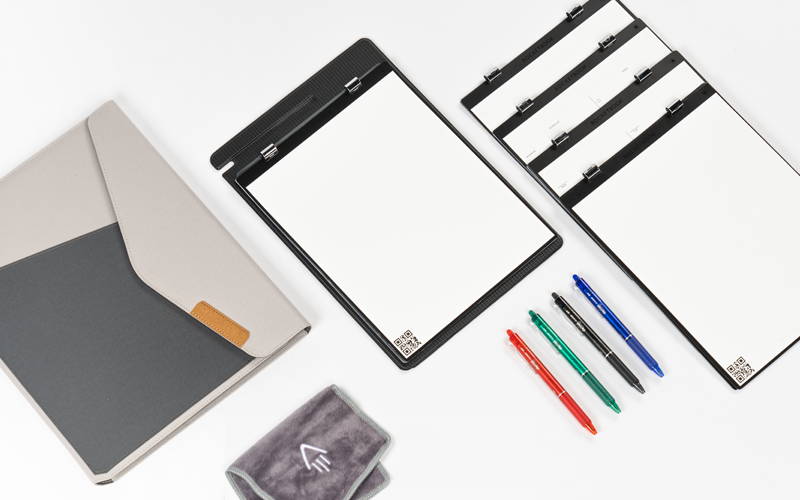 ACCESSORIZE YOUR ORBIT
Pick the Page Pack that is right for you or add one of each! Throw in some extra Pilot FriXion pens and markers. Protect your notes and big ideas with a durable Capsule. Equip your mission and prepare to explore your new orbital future!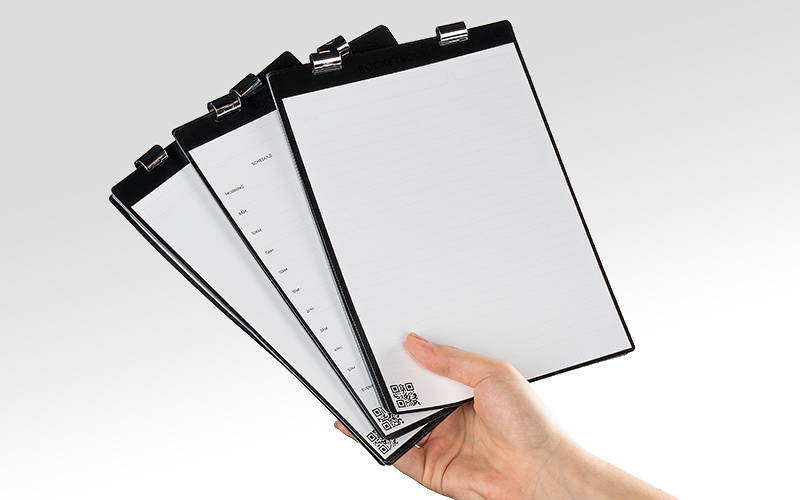 PAGE PACKS EQUIPPED
The Orbit's modularity equips you for every writing situation. In a creative rut and need a blank page to start fresh? Prefer graph paper to sketch your engineering designs? Planning your week for the big project? Writing the next great musical composition? We've got Page Packs for all of it!
EXPLORE THE ROCKETBOOK ORBIT
LEARN ABOUT THE JOURNEY TO ORBIT
Write
Use any of our reusable notetaking products for a traditional handwriting experience - which actually makes you smarter (Google It!). We worked with several experts to develop our patented, futuristic technology, while keeping an authentic pen and paper feel.
Reuse
No more notepaper guilt! Rocketbook products can be reused, so you can stop using your other paper notebooks and save trees. When paired with Pilot FriXion ink, the pages of your Core can be wiped clean with water and a cloth!
Organize
Got an iPhone or Android? Prepare to harness the future of notes in the palm of your hand. Use the free Rocketbook app to configure popular cloud services as your scan destinations. We've partnered with some of your favorite services, but you're welcomed to stick to good ole email too!
Scan
Time for liftoff! Start scanning your notes, to-do lists, and out-of-this-world ideas. See green, snap, and your notes will be visually enhanced! Then, your scans will automatically blast off to their rightful cyber destination at the speed of light, err... your mobile connection.